Chiropractic Care in Marietta
What is Chiropractic Care?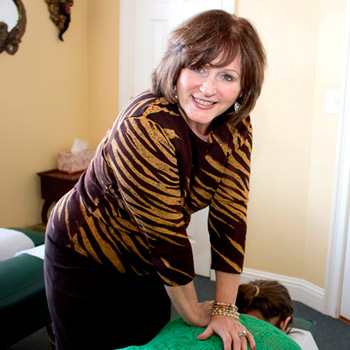 Sometimes, patients come to us not fully understanding what chiropractic care is and how it can help them. If that sounds familiar, don't worry—we're here to help and love explaining the power of care.
Chiropractic care is all about restoring proper function and alignment to your spine, allowing nerves to flow freely – exactly as they were designed. When this happens, your body can work properly, giving you the best life and health possible.
Chiropractic care provides more than just relief from pain—many of our patients enjoy:
Heightened immune system
Better sleep
Improved body function
Faster injury recovery
Higher energy levels
Healthier and happier life
Easier pregnancies
Safe and Effective Techniques for All Ages
At Porter Family Chiropractic Center, we're happy to see patients of all ages and love seeing entire families get well and stay well in our care for generations! We believe that everyone can benefit from chiropractic care, no matter your age, body type or profession.
Marietta chiropractor Dr. Debby will craft a unique care plan for each patient's needs. Your care may consist of the following gentle and effective techniques, including:
Diversified
Thompson Drop Table
Activator Method
Ready to get started?
Contact us today
. We look forward to seeing how chiropractic care can change your life!
---
Chiropractic Care Marietta | (770) 427-1889