RELIEF IS HERE! 
Are you or someone you love suffering from any of the following conditions?
Allergies (Foods, Pets, Pollens, Chemicals)
Colitis
Eczema
Irritable Bowel Syndrome/Digestive problems
Ringing in the Ears
Smoking and many more conditions and illnesses!
WE CAN HELP!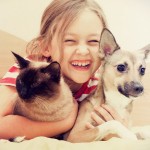 It's a NATURAL SOLUTION which is PAIN-FREE, NEEDLE-FREE,  and SAFE for all ages.
This is your opportunity to change your life by eliminating or dramatically reducing your symptoms through a cutting-edge computerized laser light therapy treatment.  According to the American Medical Association, AMA, 85% of ALL sickness and disease is caused by STRESS.  Stressors come from everyday living. This Neurologic Stress Reduction Therapy (Bax 3000) designed to RELAX your nervous system. NSRT helps eliminate or dramatically reduce your symptoms such as headaches, stuffy nose, itchy eyes, body aches, scaly skin, indigestion, acid reflux, and many other conditions.
Contact us today to schedule your FREE consultation.
---
Porter Family Chiropractic Center Team | (770) 427-1889