Please review November and December Calendars below.
Have a Wonderful THANKSgiving!!!!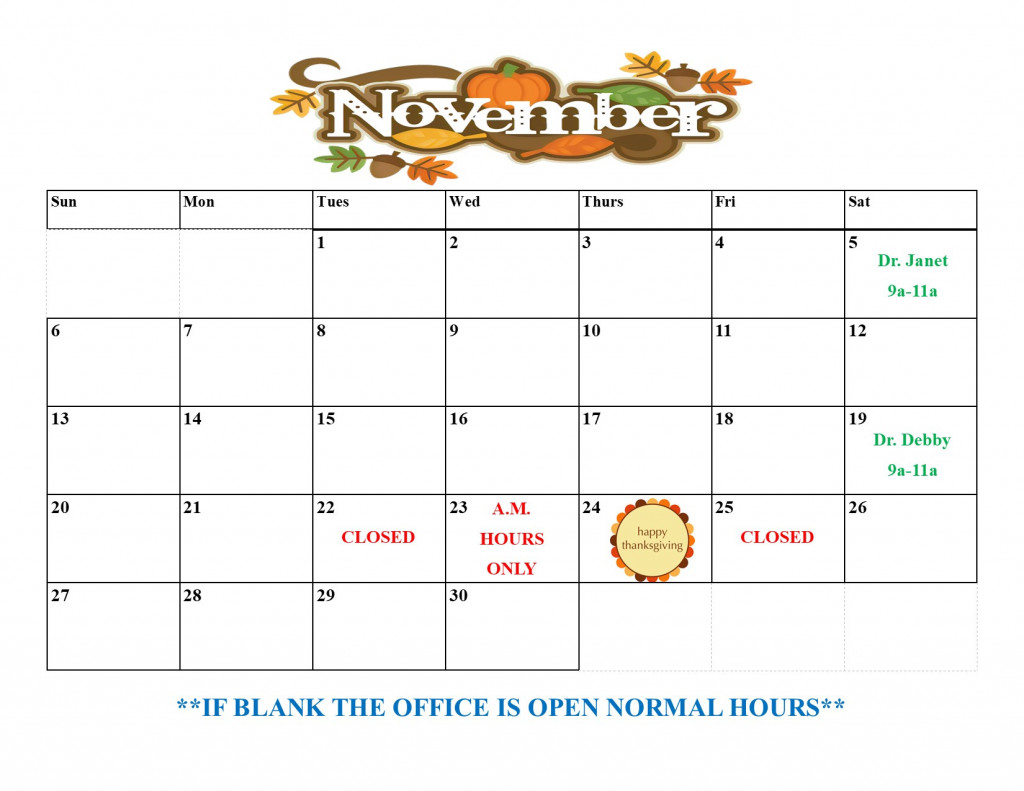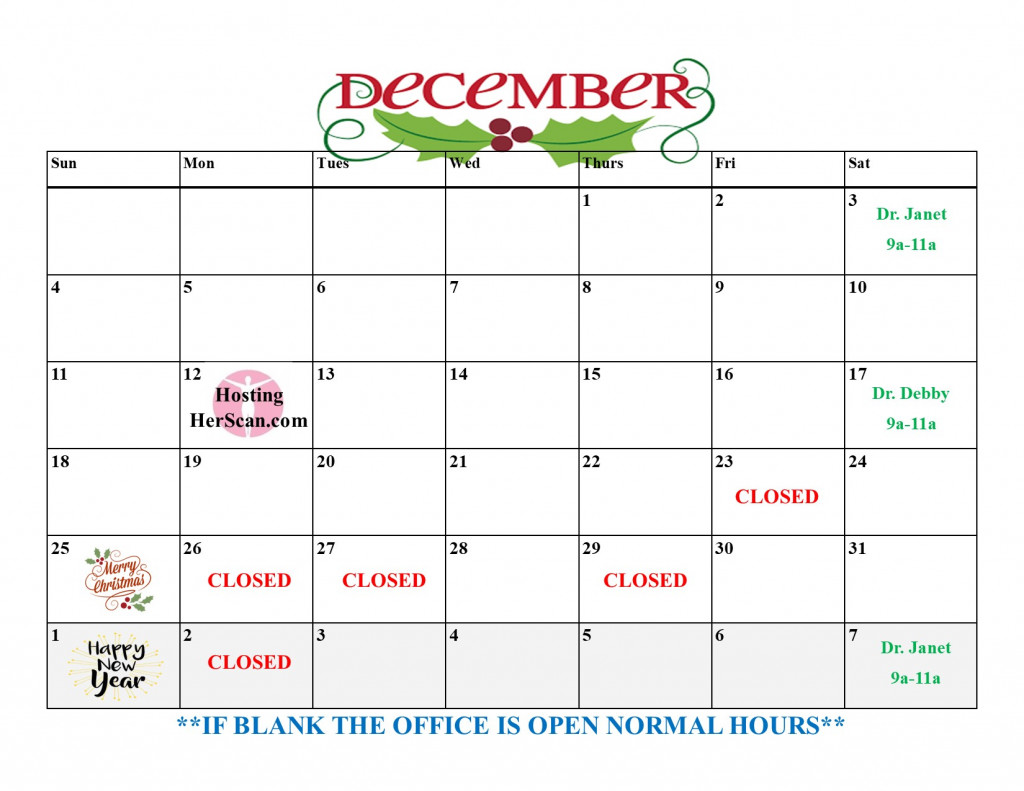 Porter Family Chiropractic Center Hours
---
Saturday Hours
We are open the 1st and 3rd Saturday of the Month.
Please note that sometimes this schedule is altered due to holidays and vacations.
Please call the office before coming in.